No purchase required. Contest begins on Tuesday October 15, 2019, at 10 a.m. EST and ends on December 15, 2019 at 12:00 a.m. EST. There are a total of 14 prizes available to be won consisting of a set of 4 winter tires approximate retail value not to exceed $1000. Skill testing question required. Open only to legal residents of Ontario, who are of age of majority in the province of residence at time of entry. Odds of winning depend on number of eligible entries received before contest closes. If a purchase was made prior to the draw date, between the dates of October 15th and December 15th 2019, that winner would be reimbursed the full value of the winter tire purchase up to $1,000.
Limit 1 entry per person, 1 entry per person/social media account.
One entry per individual.
Winners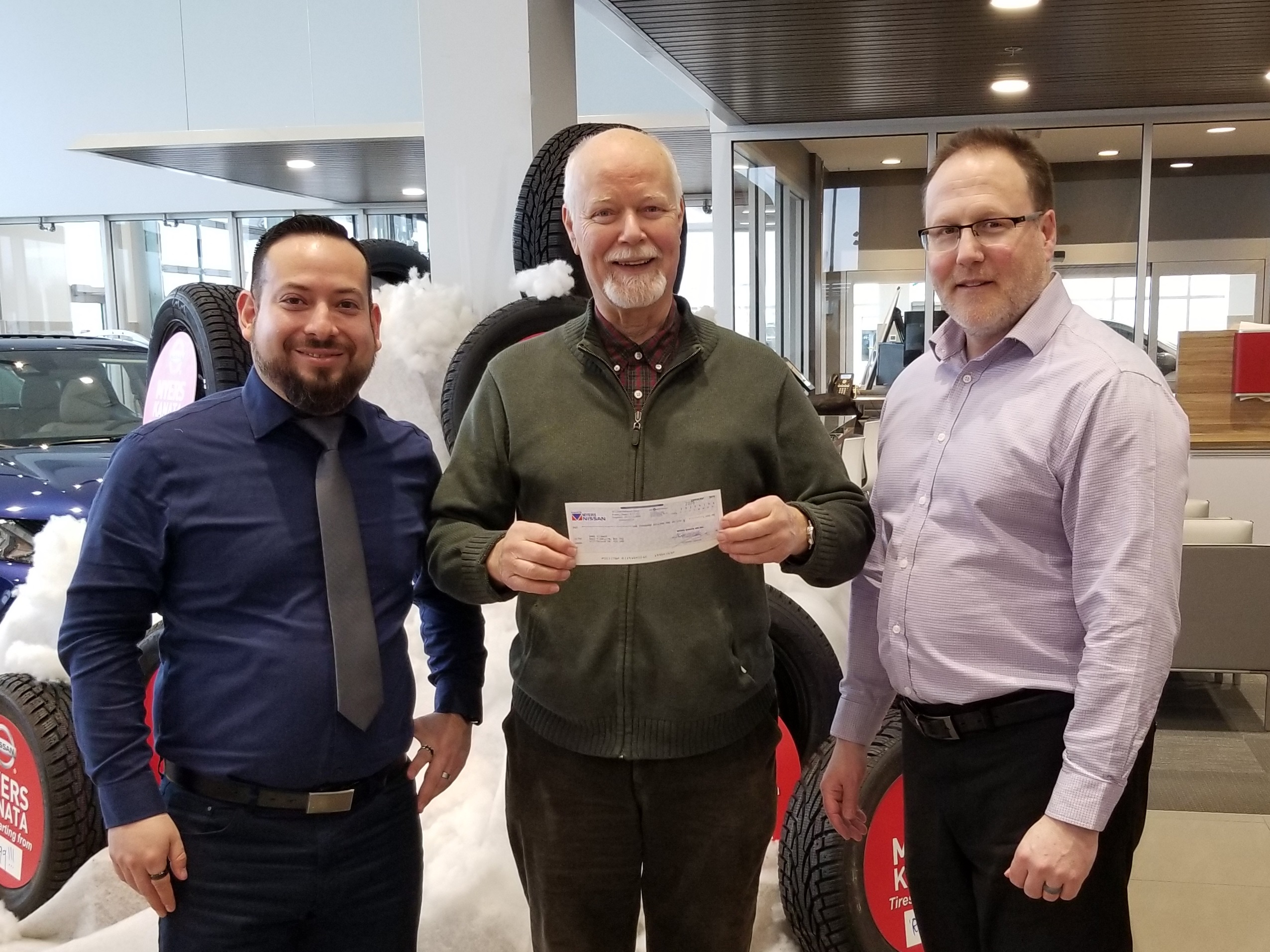 Winner: Immo with General Manager Brent Byers and Sales Manager Luis Castillo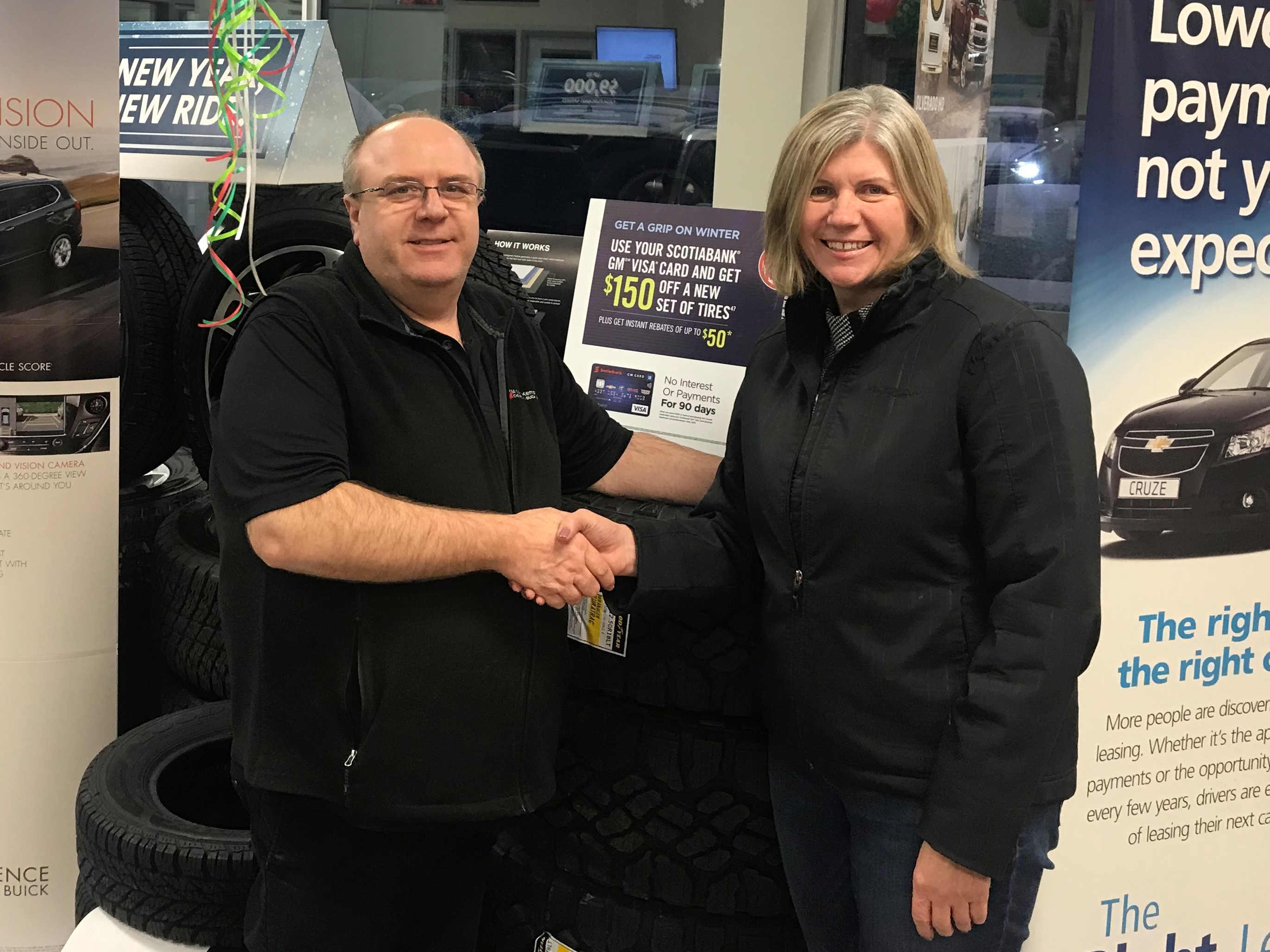 Winner: Cathy with Parts Manager Marc Bouffard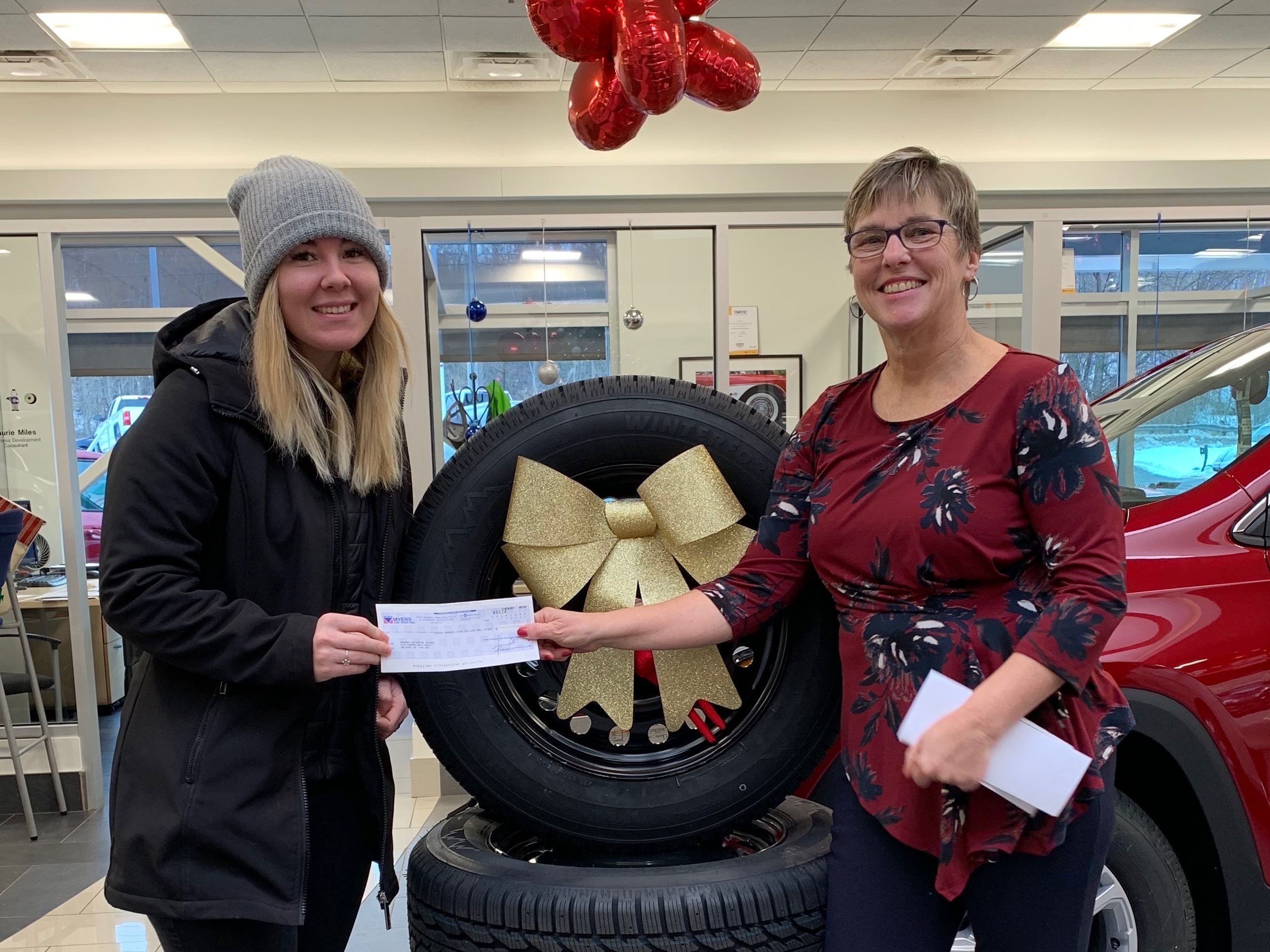 Winner: Amanda with Business Development Consultant Laurie Miles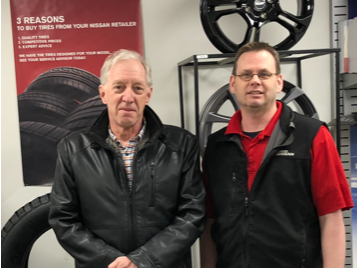 Winner: Bruce with Parts Manager Warren Desserud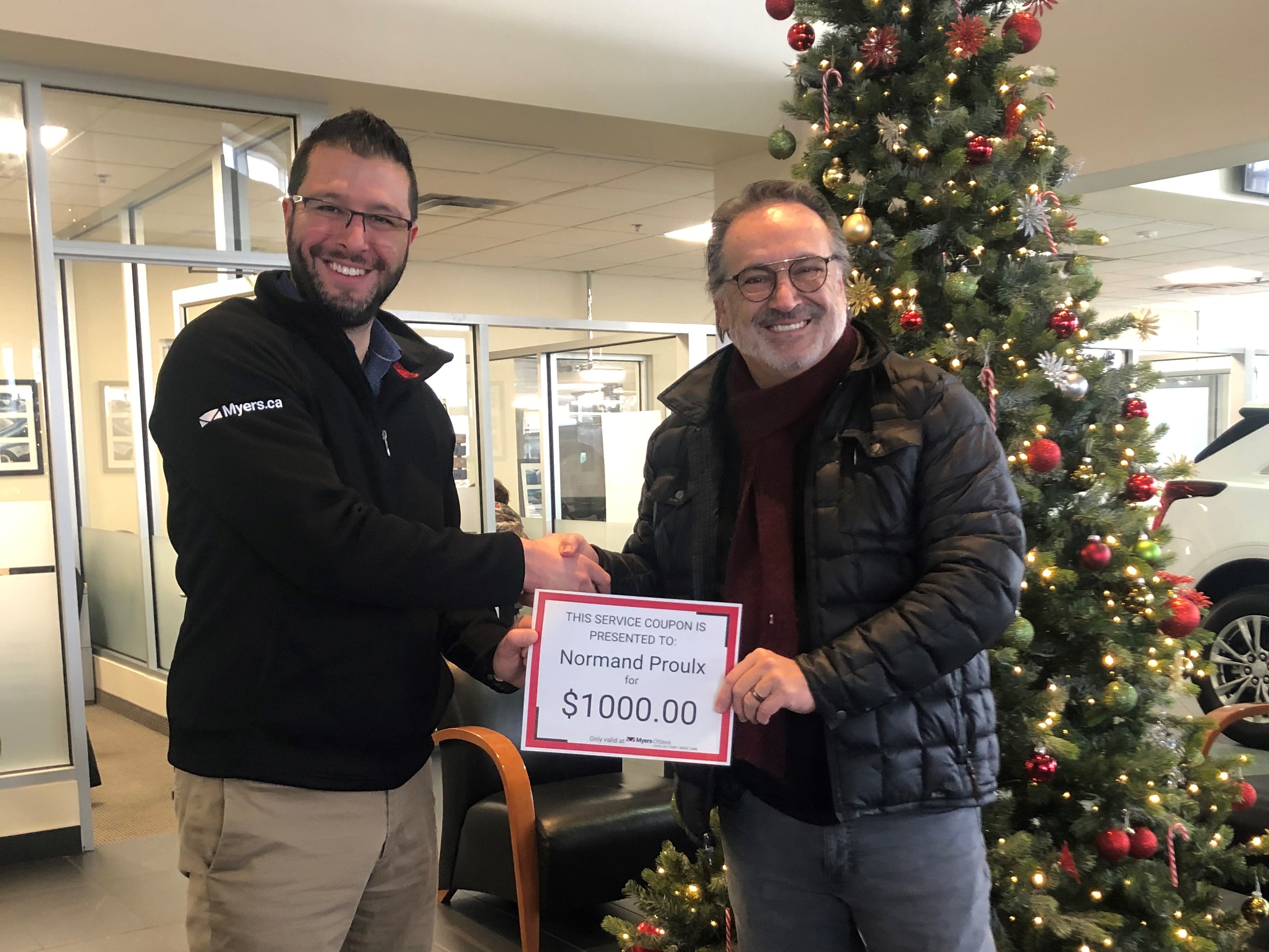 Winner: Normand with Service Manager, Jason Moran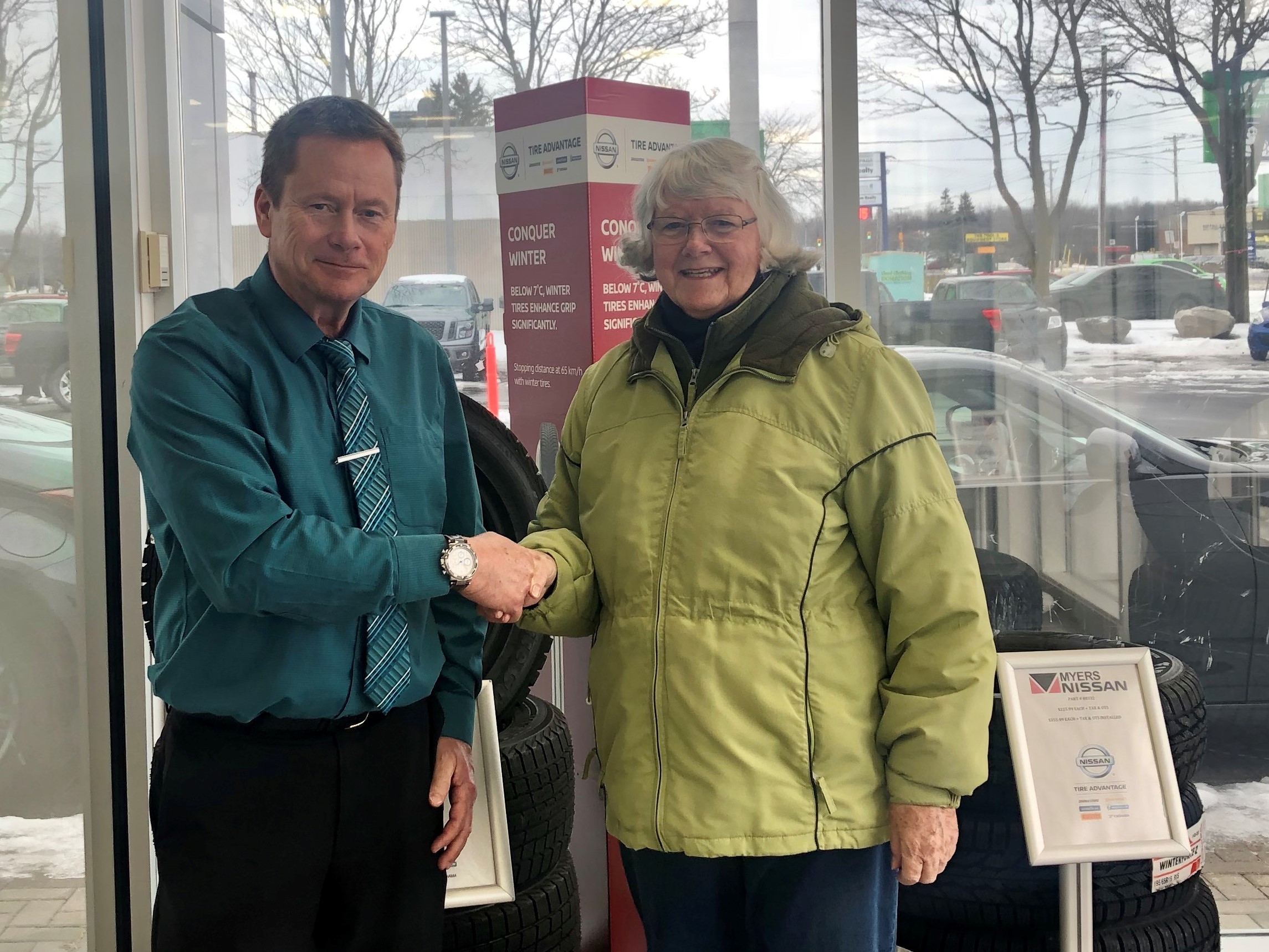 Winner: Mary with Sales Manager Mike Parker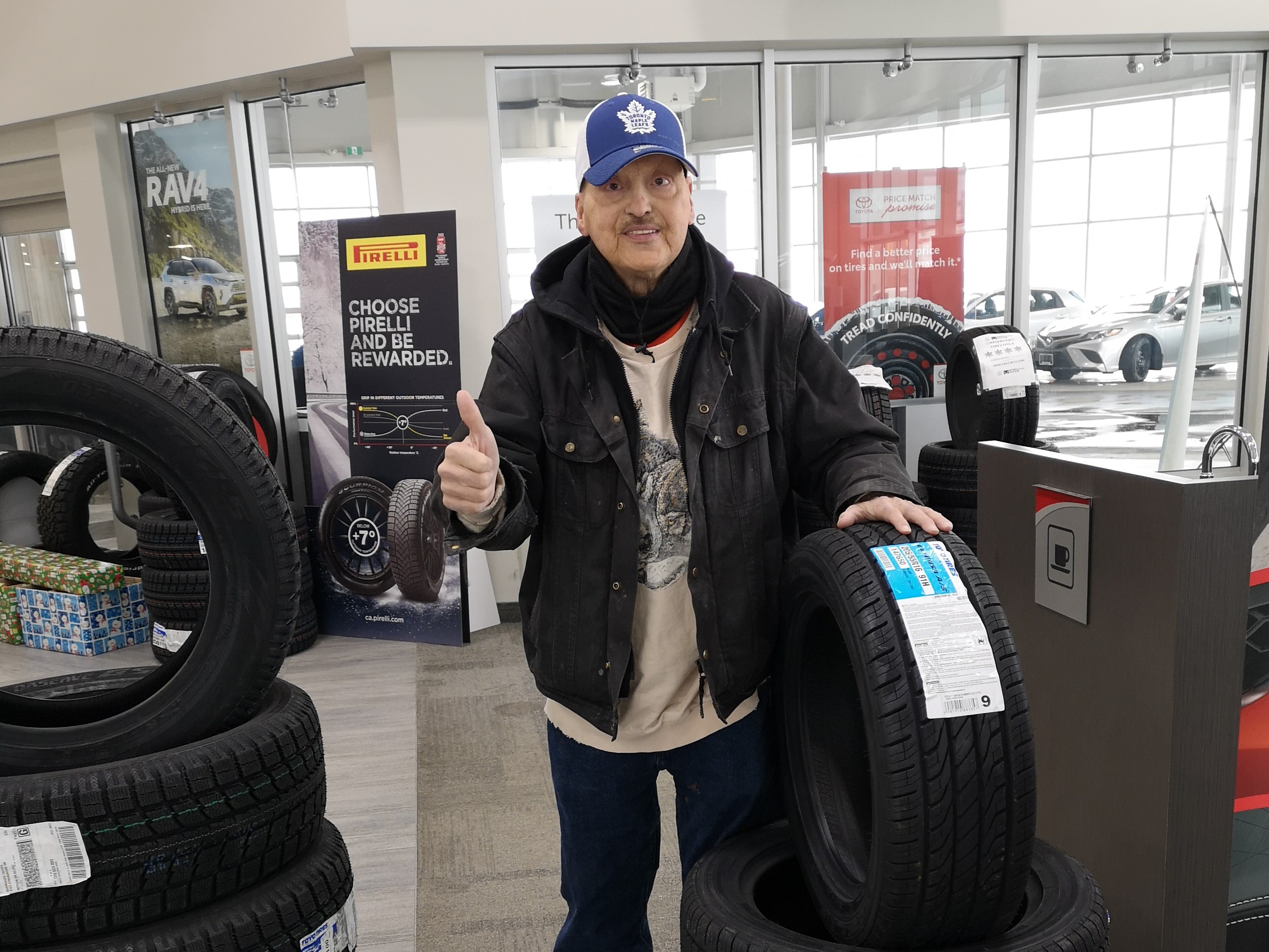 Winner: Stephan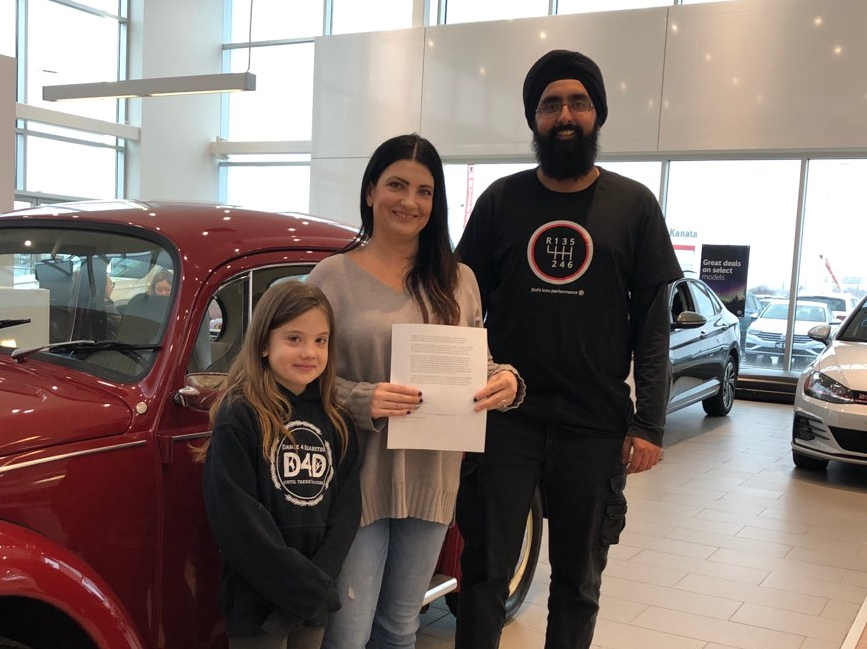 Winner: Lisa
Rebates & Discounts
Manufacturer Mail-In Rebates Available with a Purchase of 4 Tires
Up to
$70 Off
Oct 1 - Dec 18
Up to
$125 Off
Oct 1 - Dec 15
Up to
$70 Off
Oct 7 - Dec 15
Up to
$100 Off
Sept 15 - Dec 31
Up to
$100 Off
Sept 28 - Dec 15
Up to
$60 Off
Oct 15 - Dec 31
Up to
$80 Off
Sept 15 - Dec 31
Up to
$40 Off
Oct 15 - Dec 31
Up to
$80 Off
Sept 16 - Dec 20
Up to
$70 Off
Sept 15 - Dec 15
Up to
$90 Off
Sept 15 - Dec 15
Up to
$50 Off
Oct 1 - Dec 18
Up to
$40 Off
Sept 28 - Dec 15
Up to
$70 Off
Oct 1 - Dec 18
Myers Winter Tire Event
Enter the Contest
Myers Expert Advice
Myers recommends winter tires for those wanting the very best, safest winter driving experience in all conditions. Tire technology advances in tread compound and tread design have improved driving performance in all tires, but especially with winter tires. The rubber that makes up all tires will begin to stiffen as the weather gets colder, but the latest generations of winter tires maintain their elasticity even at extremely low temperatures approaching -30˚C and below, thus providing superior traction and grip.
Winter tires handle winter driving conditions so well because they provide the best possible contact between your vehicle and the road, Whether the road surface is snowy or icy, wet or dry, winter tires offer optimal traction in all cold-weather conditions.
Do You Need Winter Tires?
Even if you drive an SUV or live where the streets are cleared or snow regularly, installing winter tires on all-wheel positions will improve surface grip in every type of road condition at temperatures below 7˚C.
Even though all-season tires can provide safe all-weather performance, winter tires are more efficient once temperatures start to fall. Modern winter tires offer up to 50% or more traction than all-seasons.
L'avis expert de Myers
Pour ceux qui veulent les conditions de sécurité et de conduite hivernales optimales, Myers recommande les pneus d'hiver. Les avancées technologiques dans la conception el la fabrication de la bande de roulement ont effectivement amélioré la tenue de route de tous les pneus, mais plus particulièrement les pneus d'hiver. Lorsque la température baisse, le caoutchouc du pneu durcit. Mais les pneus d'hiver des dernières générations gardent leur élasticité jusqu'à des temperatures extrêmes de -30˚C et moins, assurant ainsi une traction et une adhérence supérieures.
Aujourd'hui, les pneus d'hiver sont conçus autant pour une route enneigée que pour une chaussée froide et sèche! Souvenez-vous : lorsque la temperature passe sous la barre des 7˚C, il est déjà temps d'installer vos pneus d'hiver. Peu importe le type de pneus que vous choisirez, vous devrez adapter votre conduite aux conditions routières.
Qui a besoin de pneus d'hiver?
Que vous conduisiez un VUS ou que les routes de votre ville soient déneigées régulièrement, l'installation de quatre pneus d'hiver permet une meilleure adhérence à la route lorsque la température descend en-dessous de 7˚C, peu importe les conditions routières. Même si les pneus quatre-saisons offrent une performance sécuritaire dans toutes les conditions climatiques, l'efficacité des pneus d'hiver les surclasse dès que le mercure se met à descendre. Les pneus d'hiver modernes offrent une traction supérieure de 50% à celle des pneus quatre-saisons.