How much is your car worth? Let us tell you.
Often we hear the question
: How much is my vehicle worth? E
stablishing the value of your car is the first step in selling or trading it in. Asking too much can chase potential buyers away, but requesting too little may get it sold quickly but at a cost to you.
Service Department Parts Department Contact Us
Factors Affecting the Value

Many factors can affect how much a buyer is prepared to pay, but here are some significant factors that can help you answer the question of how much my car is worth in Canada.
Year First Registered and Odometer Reading

These are the two most basic items that begin the valuation process for your car. As the odometer reading on your car rises, so does wear and tear, which reduces the value. Buyers are unlikely to want to pay top dollar for cars with excessively high odometer readings for the age of the vehicle. The generally accepted average is 20,000 kilometres per year.
Location

The resale value of your car will be directly impacted by where you live. This is due to several reasons, such as how the province deals with winter roads, how harsh the winter conditions are, if the area is susceptible to acid rain, etc.
Full Service History & Accident Reports

Producing a full service history for the vehicle is very important. Showing that the car has been regularly serviced will go a long way to supporting the value.
If there has been any accident damage, it will seriously affect its value. Any damage should be repaired professionally before the car is put up for sale.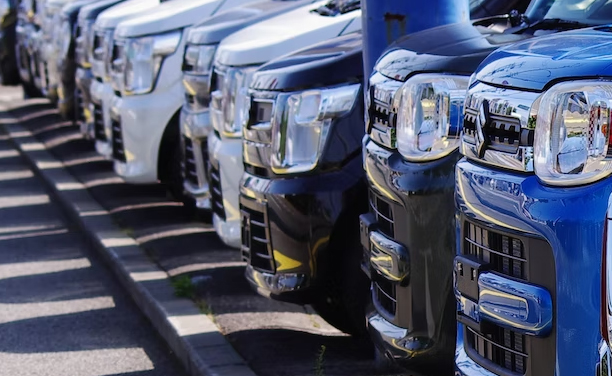 Make and Model 

The make of the vehicle will affect the price. Some brands that have reputations for durability and reliability will see their value depreciate much slower than others.

Luxury vehicles generally depreciate faster, since expensive cars also cost more to maintain as they age.

Currently, electric vehicles are depreciating faster as many drivers find them inconvenient to manage with the limited charging infrastructure.
How Can I Work Out a Fair Price for My Car?

The place to start is with online valuation tools available to car owners in Canada. 

The Kelly Blue Book, Canadian Black Book, and Carfax Canada can be used to determine a fair price. These also help buyers start to determine a price they would be prepared to pay.
Should I Sell to a Dealer or Privately?

If you decide to sell your car privately, you will get the retail value, but you will have to undergo all the frustration of trying to advertise, weed out the tyre-kickers, negotiate the price, get the money deposited, and re-register the vehicle. 

Selling to a dealer may get you a slightly lower price, but it is quick and easy, and you can either walk out with a new car or the money in just a few hours.
Financial Security

We are often asked: Can you trade in a financed vehicle? The answer is yes, and the dealer will make all the financial arrangements to pay the outstanding amount and set up a new account for your new car or give you the balance. This is a complex process to undertake privately. 

Final Thoughts
Selling to a dealer is a safe option that means you will get a reasonable price and accomplish it quickly. Myers is a long-established dealership that has branches around Ottawa. Come in and see us!