The Chevrolet is an iconic car, and every vehicle that bears its emblem embodies the quality, innovation, and pride of the Chevrolet legacy. Always in step with the times and breathing the Zeitgeist of today, the Chevrolet lineup spans a very broad range from electric and subcompact cars to SUVs. Alongside automotive excellence, Chevrolet proudly supports communities, charities, and many other kind-hearted endeavors, and driving the Chevrolet vehicles is a great way to support a make that invests in the people who give it life.
Stop looking for a great place to purchase a used Chevy, we are the best used Chevrolet dealership in Ottawa that carry a variety of used vehicles. At Myers Automotive Group, we can provide you with the choice, the advice, and the information you need to make the right vehicle purchasing decision. Discover the best pre-owned models, such as Spark, Trax, Cruze, Equinox, and many others. Don't limit yourself to looking. If you want to test drive a model to make sure it is the right one for you, we're more than happy to accommodate. Get ready to meet your ideal car, and then drop by our dealership to discover the Chevrolet you've always wanted to own.
Community-Minded
Myers is proud to give back, and help build a better future for everyone.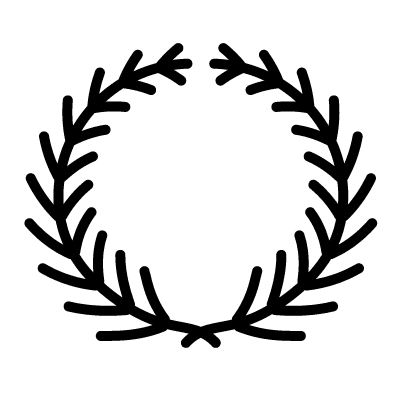 75 Years of Service
We've been part of your community for 75 years.
The Power of an Auto Group
Looking for something specific? Access the entire Myers inventory!
Why Choose Myers Automotive Group
An Investment in Intelligent Versatility
There's more to a Chevrolet than meets the eye. Of course, there are technologically advanced features, the latest technology, a balance between affordability and luxury, and astounding exterior design. Beyond the car itself is a company interested in making a difference, in looking into a greener future, and helping the world move in that direction and a corporation that invests in its communities and its people. When you're purchasing a Chevrolet, it's not just metal and plastic, it's a piece of change for the better. Visit our used Chevrolet dealership today!
Safety and Innovation in Chevrolet
Everyone can boast about safety features, but it's important to follow through. Chevrolet vehicles offer a huge array of safety technologies to help make driving safer for everyone. Some current features include Front Pedestrian Braking, Forward Automatic Braking, High-Definition Surround Vision, and Lane Keep Assist with Lane Departure Warning, to name a few. These technologies are already available in many vehicles and are a great way to prevent dangerous situations. To find a safety-savvy Chevrolet of your own, visit us at Myers Automotive Group in Ottawa today!
Used Chevrolet Dealership | Keep Your Chevy Running Smoothly
Maintenance is the key to keeping your car in its best possible condition. We would like to help you adhere to a fitting maintenance schedule for your vehicle, after you purchase it from our dealership, by introducing you to our service department. We have knowledgeable technicians who are ready to perform oil changes, tire rotations, and everything else your Chevrolet may need. Find us at Myers Automotive Group and discover the most dedicated place in Ottawa to purchase your Chevrolet.
Discover Friendly Service in Ottawa
How do you know when you're making the right decision? Some people go with their gut, while others follow their intuition. We suggest talking to our sales team and making an informed decision based on the knowledge, advice and, of course, personal taste. You won't be rolling the dice, so this way may seem less exciting, but it's the most likely to keep you happy with your new Chevrolet and the financing plan that goes with it. Talk to us about your plans by visiting the best used Chevrolet dealership in Ottawa - Myers Automotive Group.
When the first Myers dealership opened its doors in 1942, it was the beginning of a new chapter in Ontario's automotive history. By establishing his dealership in the heart of downtown Ottawa, Gordon Myers planted the seed which would eventually grow to become one of Ontario's most respected automotive groups. Today, the Myers Automotive Group includes 12 well-appointed dealerships. Each of our dealerships is proud to bring the residents of their respective communities top-name automotive brands and exceptional, world-class service. The Myers name was built on the philosophy that service is our product. This means that every time you visit a Myers dealership, you'll get more than a fantastic vehicle. You'll get a dealership experience based on honesty, transparency, and complete customer satisfaction. When it comes to finding your next car, truck, SUV, or van, you have a choice when it comes to dealerships. Choose Myers for more!
No pressure salespeople, good and quick service, so far I've had honest service which is a rare trait in the automotive repair sector, happy thus far!
Brent M.
Best customer service that I have ever received.
Gulzar A.
Easy shopping experience.
Mike L.